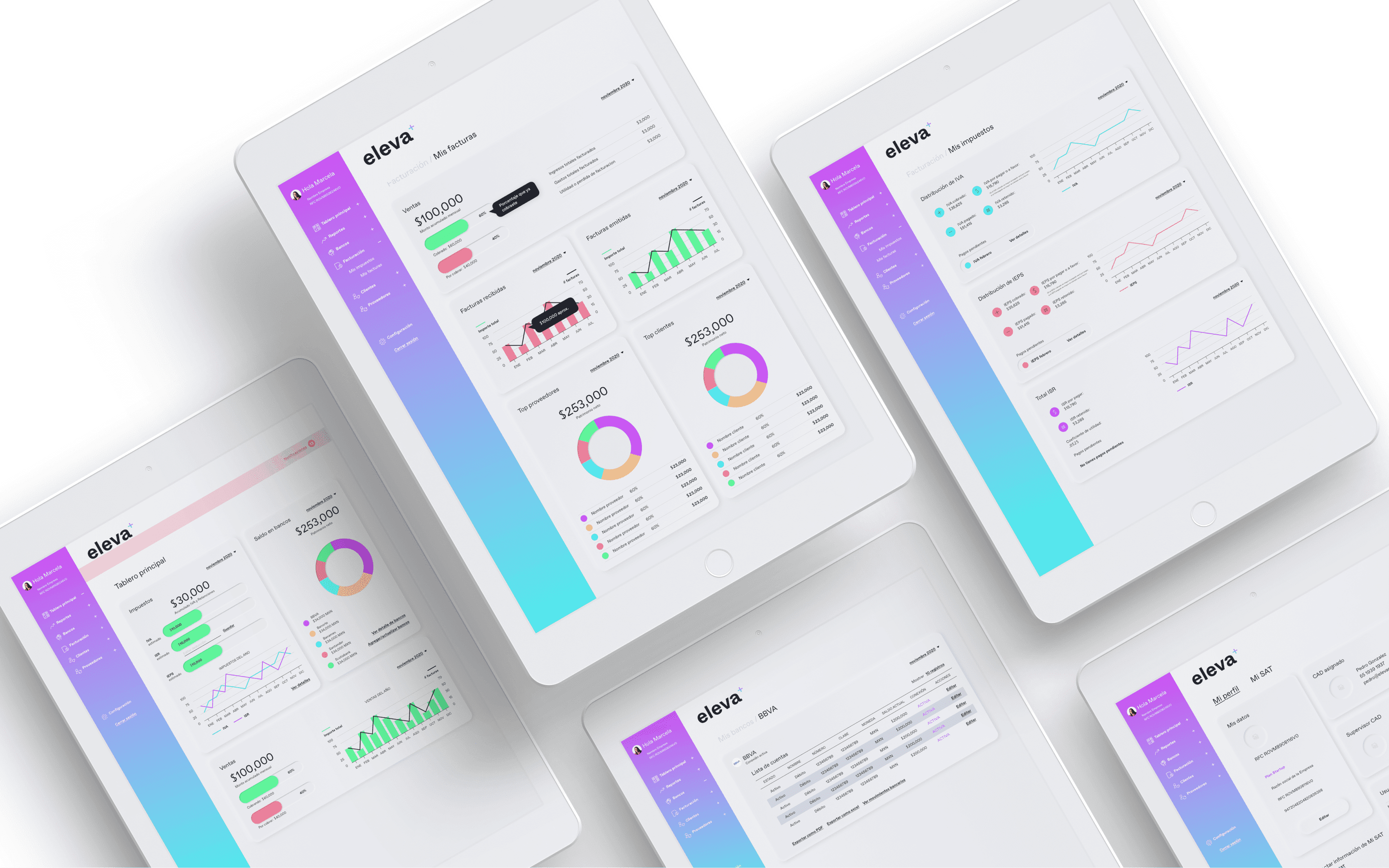 How to generate value through an efficient platform?
Digitizing accounting to boost business growth.
eleva+ (formerly El20) is a platform dedicated to provide its users with clear and essential information to plan, anticipate and make fiscal and financial decisions.
The accelerated growth of the business required aligning the technological infrastructure with the experience that clients had with their financial analysts and CAds (certified advisors). Since, although the onboarding process was digitized, the service itself was still one-to-one, making the automation and efficiency difficult.
To align both points of the experience, we focus on redefining the brand's value proposition, finding a balance between the human and the technological.
We took the mechanical work of accounting to automation and valued the work of CAds and analysts in the development of tax and financial strategies to boost their clients' business.
We improved the front end and the usability of the platform, adjusted the information architecture, incorporated new functionalities and automation, and designed dashboards and data visualizers.
Finally, we created a website with new packages and specific solutions based on the needs of customers and prospects.
Putting the user experience first resulted in an easy-to-use digital product that adds value both inside and outside the company, making eleva+ team's work more efficient and providing its clients with clarity and control over their finances to make better decisions.