We work with a comprehensive approach and end-to-end services.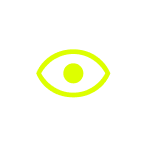 Research and Strategy
We assist you in defining who you are within your competitive context and where to steer your efforts.
Definition of user personas and jobs to be done
Validation of concepts and value proposition
Study of growth opportunities by category
Digital product iterations and UX improvements
Innovation workshops and consulting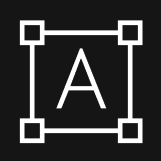 Brand and Communication
We help you design your identity and give a face to your business.
Brand architecture
Brand strategy
Visual identity
Naming
Verbal identity
Design systems
Communication strategy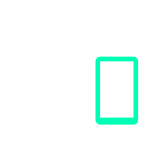 Experience and Interaction
We assist you in designing how to deliver your value proposition through various channels.
Usability testing
Digital product design (UX)
Service design (CX)
UI design and design systems
Development of websites, online stores and apps
Iterative design and product improvements Activation and Growth
We help you stay present in your users' lives.
Analysis and definition of customer journey
Validate marketing and monetization
Test acquisition models and digital marketing
Improve retention and loyalty
Experimentation and UX/UI product testing
Data analysis / improvements based on data
Design of internal teams
"The Gerundio process, like all good things, is not easy. But like everything that is not easy, it is transformative."
ANTONIO GARCÍA
Founder / Suma Suma
"The most valuable thing about working with Gerundio is the human warmth and professionalism of their team; more than a supplier, they were an ally, which led them to think and rethink each part of the process."
NEL SILVA
CMO / Doters
"The most valuable thing about working with Gerundio is the human warmth and professionalism of their team; more than a supplier, they were an ally, which led them to think and rethink each part of the process."
ROGELIO CUEVAS
CEO / Centraal - Emprendedor
"Now we are clear about our pains and we can take action on it. They opened up the panorama for us by getting closer to listening to what our clients and investors need."
DANIEL MIZRAHI
CEO / Propeler
"I found a comprehensive solution with a multidisciplinary team; experienced experts in each area, which worked very well for me. Soon we will be launching to the market."
PABLO VELASCO
CEO / Guga 21 
"Gerundio helped me build my brand identity in an empathetic, deep, and multidimensional way."
ALEJANDRO SOUZA
Co-founder / Wemerang
"An agile, gratifying, and shared experience."
DAVID CORONA
CMO / Hasbro
"I was able to see my business from the customer's point of view and identify opportunity areas. Today I have proposals on how to correct them with digital tools."
ÁLVARO MIGOYA
Director General / Innes Aire