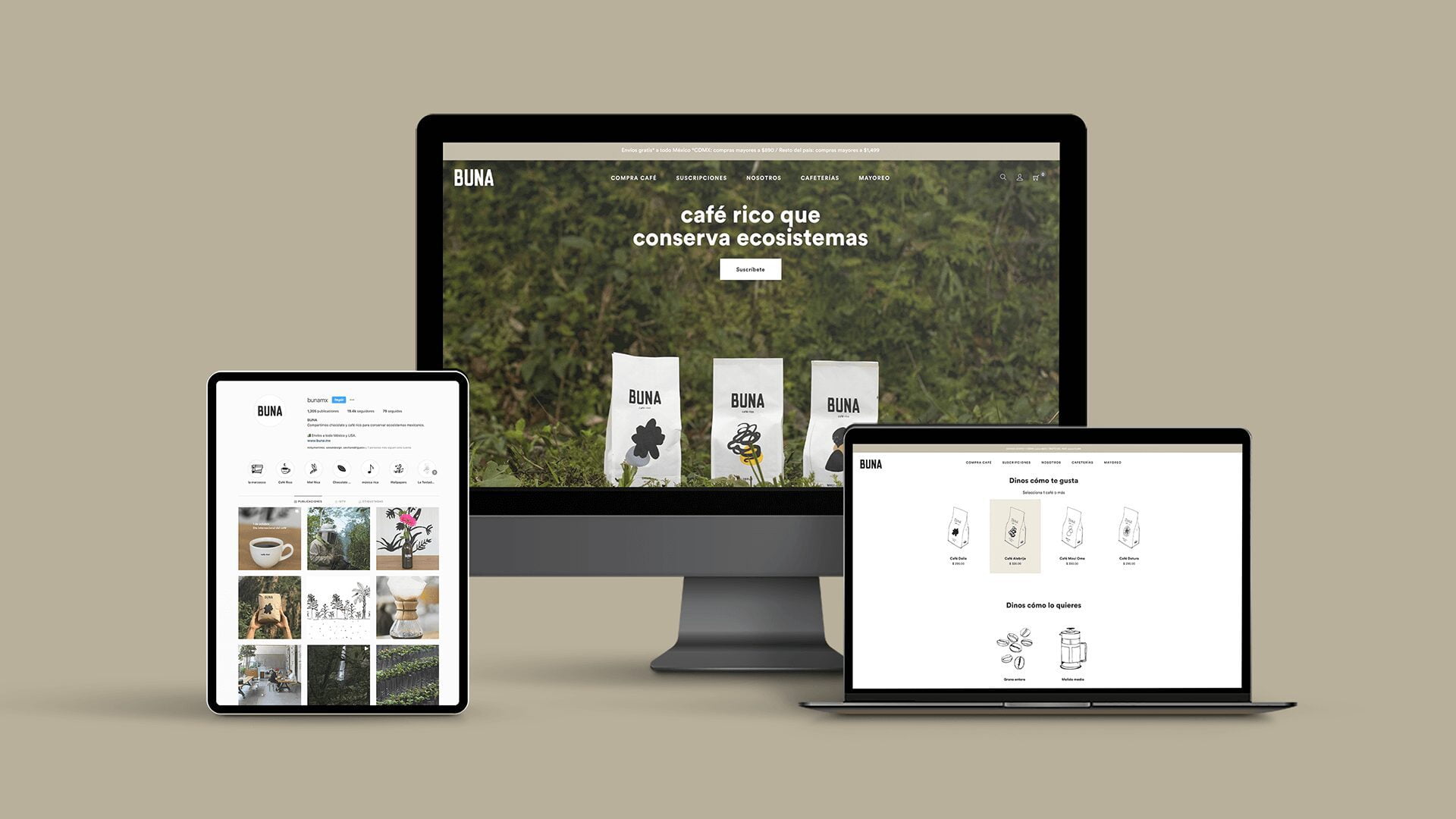 How to represent a purpose in a digital medium?
Capturing a brand essence to communicate it between channels. 
BUNA is a company that, in addition to selling coffee, honey, and chocolate, is moved by the conservation of the ecosystems where its products come from.
Their conservation program and their sustainable and fair trade mission were well known to their regular customers, but not sufficiently reflected on their digital channel. This was the motivation that led them to look for a total renovation of their website.
We delved into the "why" of the business to define a "how". With this, we designed an e-commerce functional enough to promote the product's sale, all the value behind those purchases, and the work that BUNA does with each of them.
In addition, we used their digital channels and social networks to communicate the essence of the project, speaking about the actions they carry out and informing the changes they generate in their environment.
Getting involved to understand the company's reason to be and accompanying them daily was essential to portray the most valuable aspects of the brand on its digital channel.
Directing these efforts to the right people and through the right channels has allowed us to boost business growth and contribute to BUNA's positioning as a brand that responsibly shares good products.