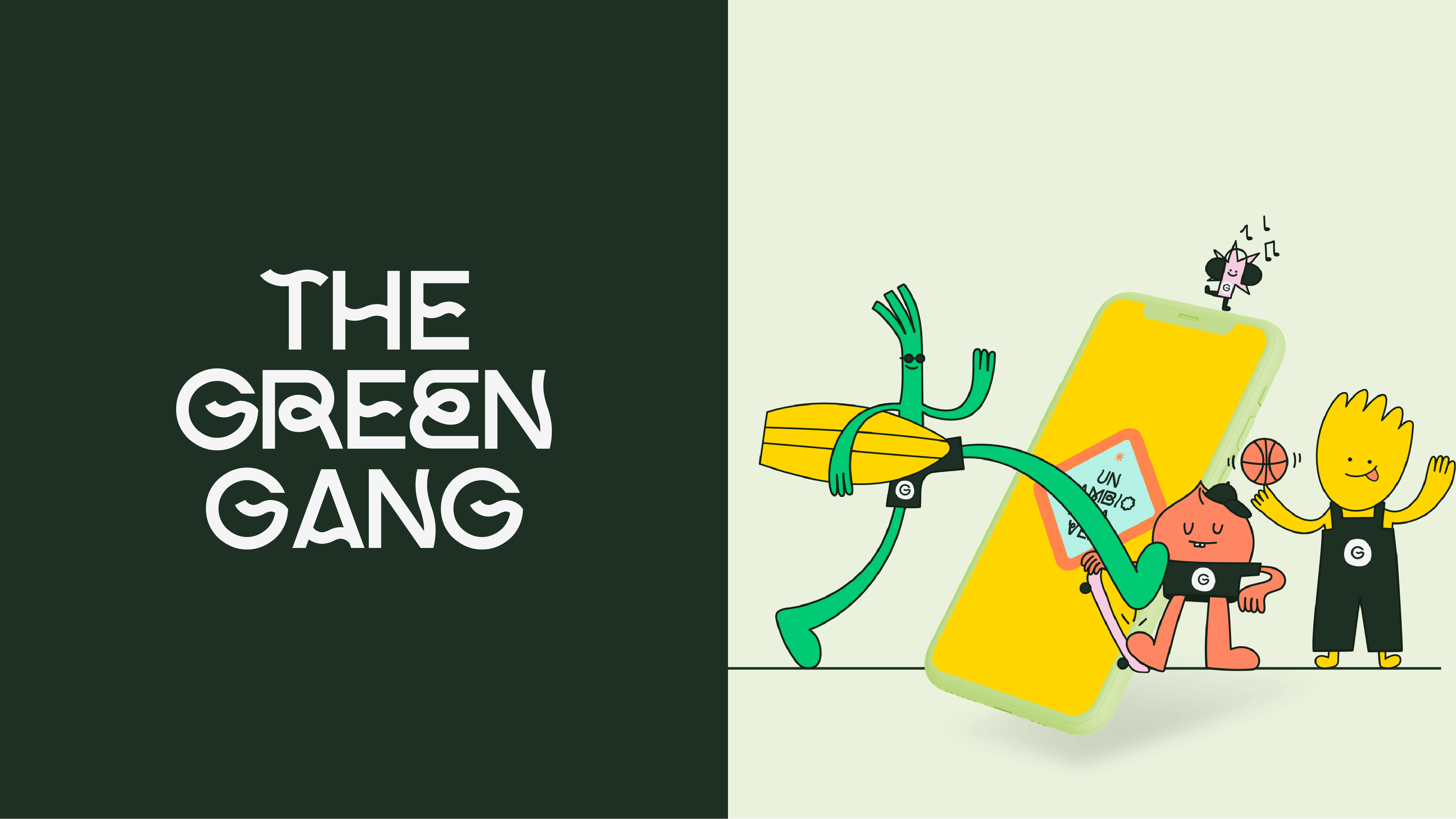 The Green Gang + Gerundio
How to promote ecologically responsible habits through play?
Creating an exciting app that invites to heal the planet
The Green Gang is a mobile application designed to create and seed habits of ecological responsibility in the little ones at home through games, challenges, and a competitive spirit.
Faced with this enormous and exciting challenge, Pablo approached us intending to create a functional and fun platform, with a brand that would genuinely motivate children, and invite them to participate in this powerful mission of helping the planet through garbage collection.
The first thing we did was an analysis of the category to find areas of opportunity for the creation of this platform. We define a series of brand attributes that will help us meet the objective of instilling these types of habits in a fun and exciting way, and we build its positioning around the game, teamwork, and competitiveness.
This very thing led us to call the platform "The Green Gang", a name that speaks of collaborating, sharing, and teaming up. We gave life to Redu, Cica, Tili Tili, and Pip, a series of characters that champion the brand's attributes and accompany the children and their parents throughout the experience.
Likewise, we designed a fun and vibrant brand identity, with a distinctive and flexible personality and language to adapt to communication with parents and children.
We made an intuitive and easy-to-use app for parents or tutors, who would be in charge of designing the challenges, as well as for the children, who are the participants in these challenges and those in charge of collecting all kinds of waste that is out of place.
In addition, we created a series of badges and levels that give the app a gamification spirit and invite you to progress and continue participating and collecting to help the planet.
Finding the balance between education and enjoyment was key for the development of a unique platform that encourages family recreation while promoting responsible habits with the environment and the planet.