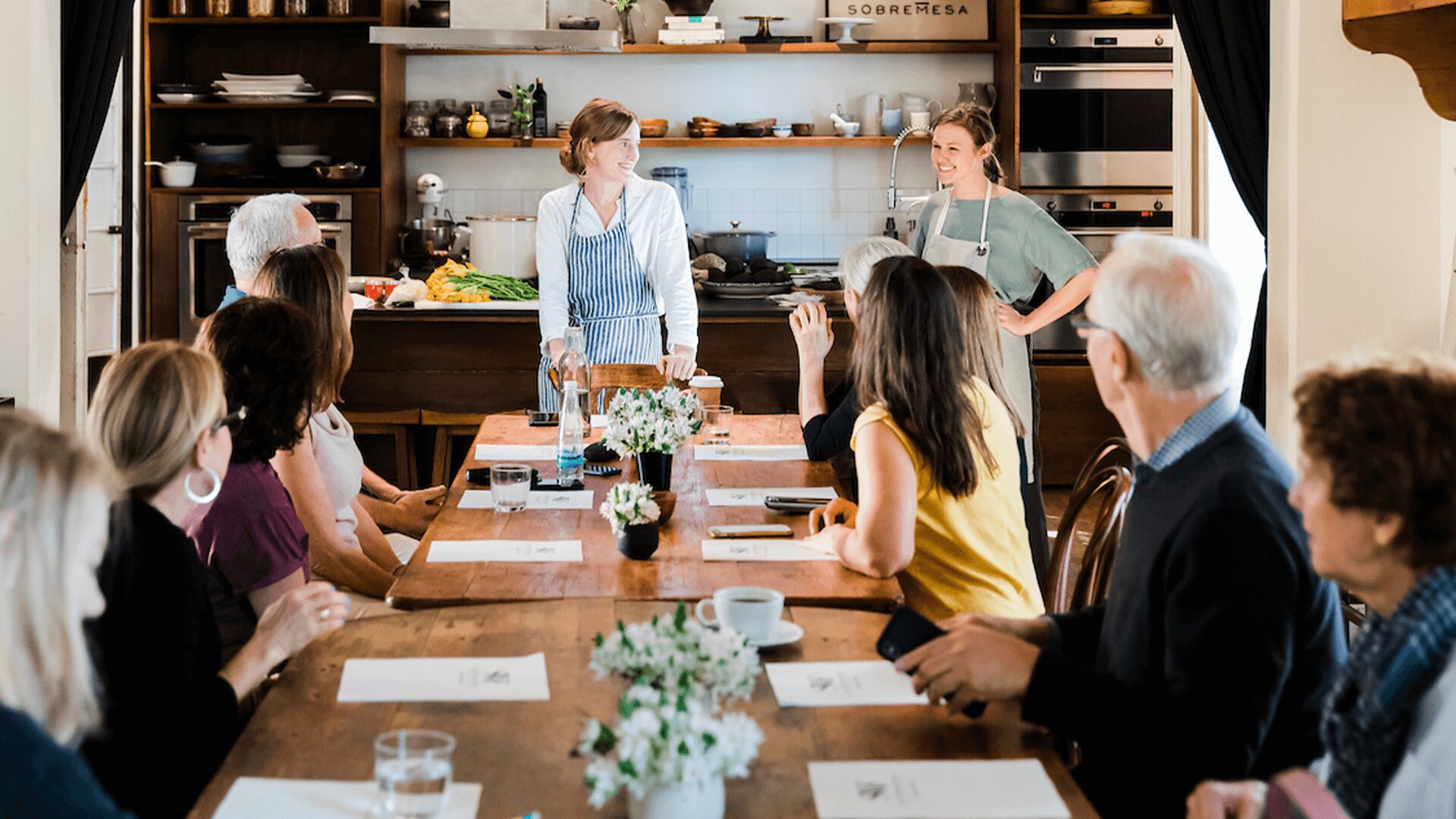 How to bring a physical and sensory experience to the digital world?
Extending the business spectrum toward the online channel.
Sobremesa is a space dedicated to offering cooking classes and cooking parties. This project has distinguished itself since its inception for its collaborations with chefs, opinion leaders in the sector, food distributors, and other allies and brands members of the gastronomy world.
After an organic and spontaneous growth, they were forced to adapt their business model to new behaviors and consumption dynamics originating from the 2020 pandemic. For this reason, Sobremesa decided to look for new ways to adapt to stay current and continue growing.
We delved into what made the business special, analyzed the conditions and circumstances that surrounded it, and concluded that the best way to adapt Sobremesa's offer was to activate its digital channel, transmitting the essence of the physical experience to the online world.
We designed a digital platform that serves as an extension of the brand experience and complements it consistently. Through this solution, Sobremesa customers can continue consuming and participating in the dynamics that occur in physical spaces, but now they can bring some elements of the experience home and subscribe to access special content.
By identifying and understanding the value proposition of the business, we find a way to offer an extension of the brand in the digital channel. In this way, we not only helped Sobremesa overcome the obstacles caused by the pandemic, but we also assisted them to boost their business and position their brand in other media.