Decoding new approaches to healthcare
We analyzed the telemedicine industry in Mexico and the world, learned about its main actors and understood some relevant trends. We then spoke one-on-one with users of this kind of services and learned about their experiences.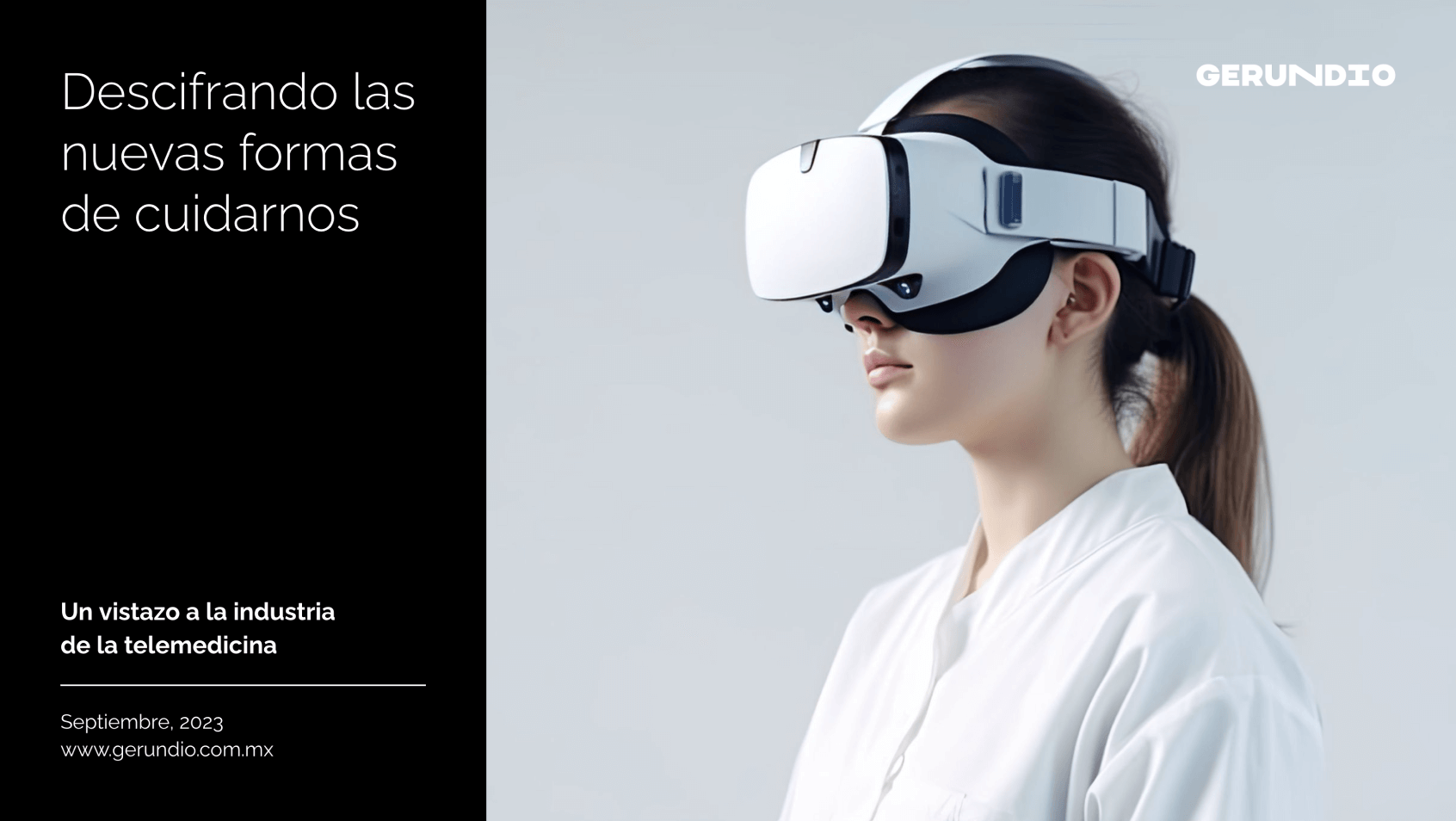 Some trends you will find:
Teleconsultations
Remote monitoring
Telemental health
Artificial Intelligence (AI)
Virtual Reality (VR) and Augmented Reality (AR)
Deciphering is a series of reports in which we share learnings we've obtained through research efforts focused on customers and users of specific industries.