Administrative Assistant
Suzette Roque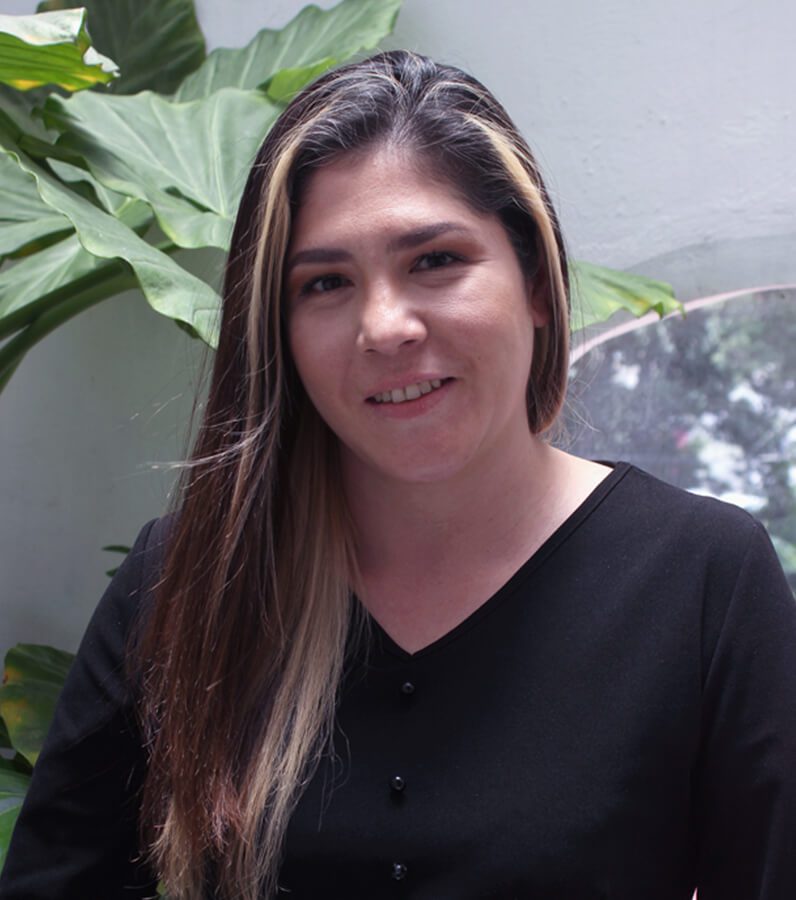 "I like to take care of my family and spend time with them, take a walk, and read or watch a movie. I enjoy sharing, working as a team, helping to solve any difficulty, and seeing how a job well done enables things to flow."
Organized, committed, and self-taught, Suzette studied Marketing and Advertising, but her life led her into the world of Administration, which she easily fell in love with.
Through her years and professional experience, Suzette has discovered her decisiveness and her passion for helping things get done; always with order and in a structured way, because she knows that only in this way everything can turn out on time.
She currently works as an Administrative Assistant at Gerundio, where she has found new ways to unravel difficulties and has given a bump to her resourceful and self-taught personality. In the team, Suzette is the right person to streamline work, find alternatives to make things happen, and support project management.
Convinced that the best work is the one accomplished behind the scenes, she always seeks to have a spirit of collaboration with which to share and work as a team to achieve the best results.
Outside of work, you can find her taking care of her family, taking a walk, or enjoying a good book or movie.