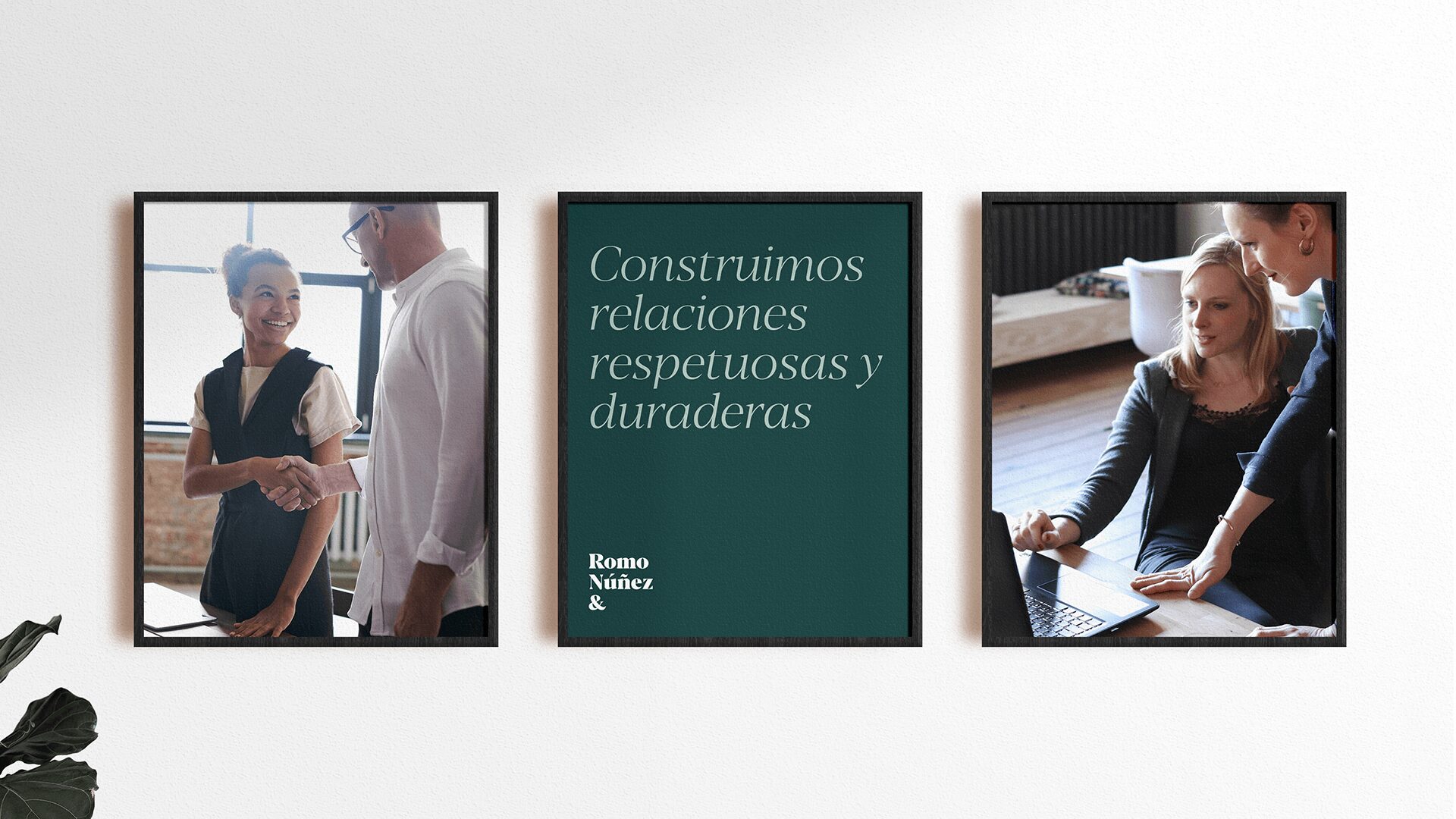 How to communicate the value of teamwork?
Designing an identity tailored to the business.
Romo Núñez is a boutique law firm specialized in the banking and real estate industry that was born when two experienced lawyers, Rafael Romo, and Federico Núñez, decided to add their experience and knowledge.
The challenge was clear: to give a face to this initiative to adequately transmit value to its customers and prospects.
We begin by setting the limits of its value proposition and distilling the essence of the brand in an identity system that balances the professionalism typical of the sector with the freshness that characterizes its partners.
We detected that the strategic core of Romo Núñez is the concept of collaboration, which is why we turned it into the guiding axis of identity through a distinctive sign: the ampersand (&); which we use to reflect the significant links and relationships of cooperation and teamwork with both its clients and its collaborators.
In addition, we created an informative website that portrays the close, fresh, and friendly personality of the Romo Núñez team, even for those who have not had a relationship with them in person.
Getting fully involved in the birth of this venture and working side by side with its partners and clients allowed us to develop a brand with sense and direction that today reflects its value proposition abroad.