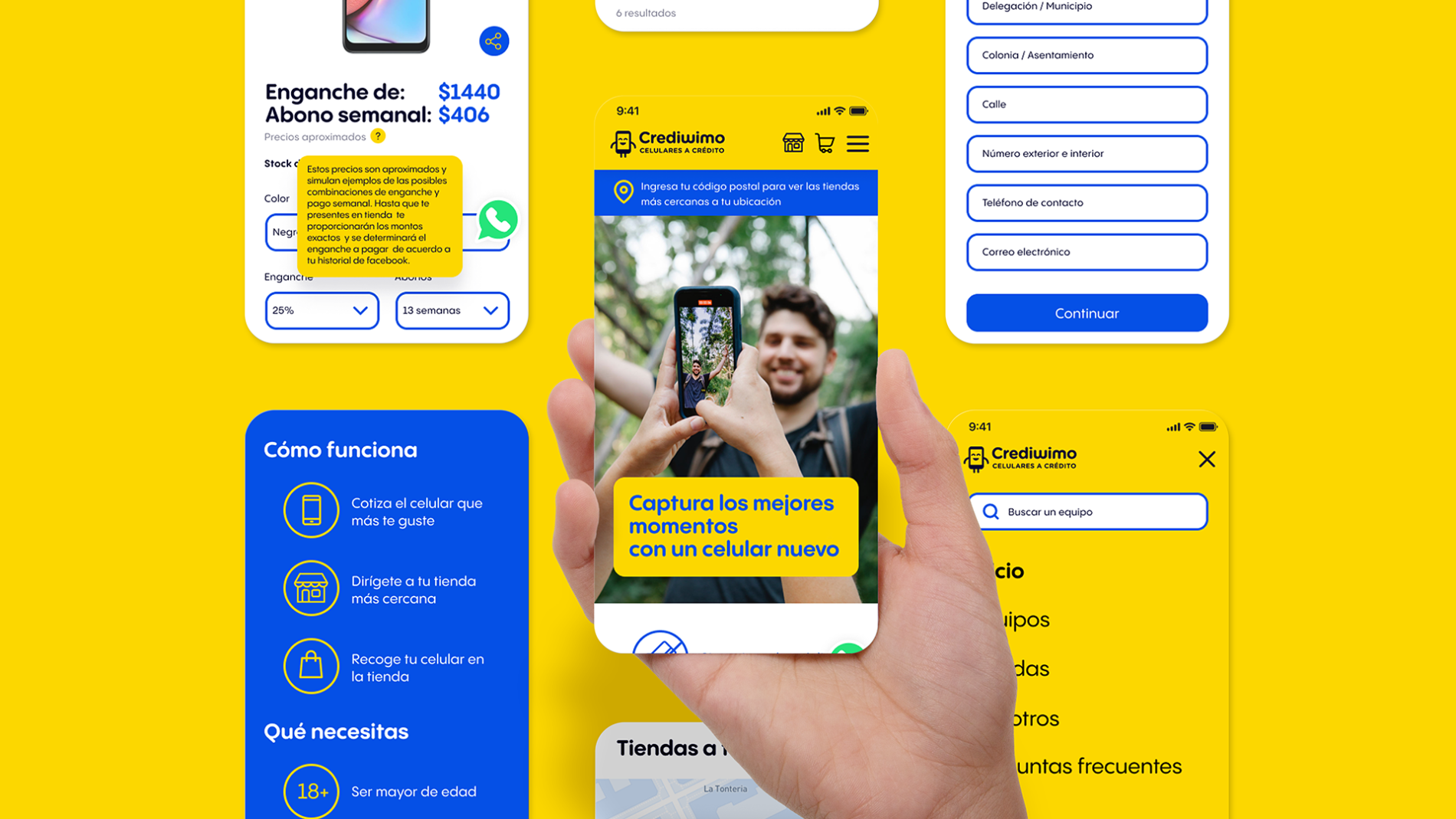 How to connect the brand offer with its customer needs?
Knowing its users to fade interaction frictions.
Crediwimo is a Mexican company dedicated to the sale and distribution of cell phones through small loans that had the intention of positioning itself as a good financing option to obtain a cell phone in an accessible, fast, and safe way.
To help them with this goal, we delve into the needs, motivators, and emotions of different profiles regarding their relationship with credits and cell phones.
We discovered that immediacy is a central need of the sector to which Crediwimo is directed and we decided to make this concept the strategic axis of the entire brand.
With this in mind, we mapped out the flow of the brand's common user experience to ensure consistency and efficiency across all channels and touchpoints where interactions occur.
The fact of having a comprehensive approach and understanding of the brand led us to design an experience more in line with the reality of Crediwimo users. In this way, we help the brand to connect the benefits it provides with the concerns and needs of the people it addresses.